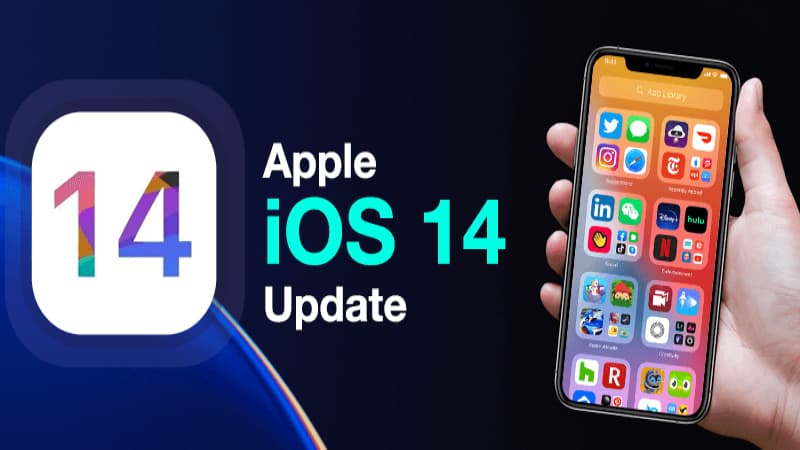 The iOS 14 Apple Privacy update is going to have a big impact on Facebook Ads. From now on, businesses who are actively running advertisements on Facebook or who plan on doing so, will need to take steps to ensure ads run smoothly, optimise effectively and tracking continues to be executed efficiently.
What is the new update exactly?
It means that Apple users who update to the new iOS 14 Apple system will be given new privacy options, one of which is whether they want to opt out of their data being tracked. For reference, 46% of smartphone users in Australia are Apple users, according to the Financial Review.
According to Facebook, "specifically, Apple will begin to require that apps in the App Store that engage in what Apple defines as 'tracking' to show a prompt to iOS 14 users, in accordance with their AppTrackingTransparency framework. Apple's policy will prohibit certain data collection and sharing unless people opt into tracking on iOS 14 devices via the prompt. As more people opt out of tracking on iOS 14 devices, ads personalization and performance reporting will be limited for both app and web conversion events."
What will be affected in Facebook Ads?
Almost everything within Facebook Ads will be impacted by the iOS Apple Privacy update included current ad tracking and conversion data. Furthermore, custom conversions, audiences, lookalikes and dynamic ads will be affected, and steps need to be taken to ensure all of these areas work correctly going forward.
Facebook states, "In response to these changes, we will also start processing pixel conversion events from iOS 14 devices using Aggregated Event Measurement. This will support your efforts to preserve user privacy and help you run effective campaigns."
Will Facebook Ads Still Work?
Yes, here is how.
Facebook has created a workaround, called the Aggregated Event Measurement protocol, which all advertisers will need to utilise as soon as possible.
This protocol needs to be followed once the domain in which the Facebook is connected to, is verified and a working pixel is installed. We highly recommend businesses ask their web developer to follow the steps required to verify the website's domain.
Facebook states, "domain verification should be prioritized for domains with pixels used by multiple businesses or personal ad accounts. This will enable you to configure pixel conversion events when Aggregated Event Measurement becomes available."
Once these two steps are complete, a maximum of eight standard events or custom conversions must be created. These eight events will be the only objectives available for ads and will be the only conversions that Facebook will track.
For pages with conversions and a pixel already set up, Facebook will automatically configure the events. However, these can be changed in Business Manager at any time by an admin of the Facebook page.
Important: Any ads that are currently running, with objectives that are not one of the 8 standard events set up as part of the new update, will stop running.
Retargeting, Custom Audiences and Lookalikes
As almost half of the smartphone users in Australia will now have the power to remove themselves completely from remarketing campaigns, your data will be a bit off until Facebook adjusts itself.
Facebook hasn't explicitly stated how it will manage the reporting of audiences when a user opts out, so we have yet to learn this. However, we do know that reporting will be slightly off with regards to audiences and demographic breakdowns.
How Will Reporting be Affected?
Prepare yourself that reporting will be very different. According to Facebook, "the 8 conversion events per domain will be ranked based on priority. If multiple events are completed by a user (i.e. "add to cart" and "purchase") only the higher prioritized event will be reported.
Certain attribution windows will have partial reporting and metrics will not include all events from iOS 14 users. [It'll be communicated] when a metric is partial."
Additionally, real-time reporting will not be supported anymore, and data may be delayed up to 3 days.
So business owners, ask your web developers and social media managers to work hard over the next few weeks to get your Facebook account ready and healthy for the new updates. Any current ads that are active need to be reviewed, as do any standard or custom events that are already set up. It's vital to establish your top 8 conversions or events you would like to see tracked by Facebook and that these are established alongside a verified domain and installed pixel.