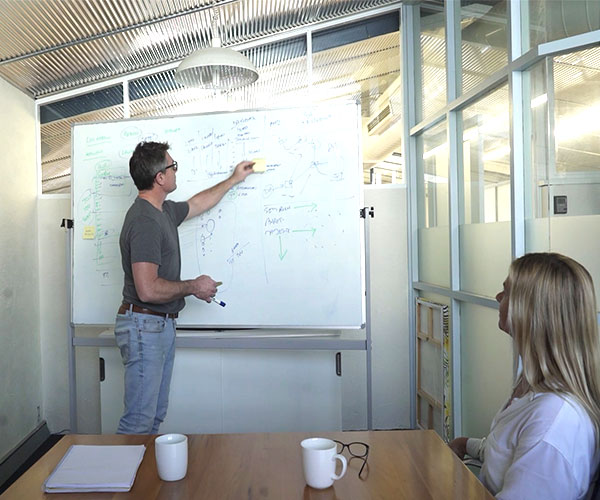 Take Your Search Ranking to the Next Level With Expert SEO.
Essentially, SEO is the technical process of increasing a website's visibility and rank when it appears in organic search engine results. 
It is Daisy Digital's philosophy to create highly effective SEO campaigns consisting of on-page optimisation, which focuses primarily on creating and maintaining value-added content and images, as well as off-page optimization, which focuses mainly on building quality links.
How Does SEO Benefit Your Company?
The fact that organic search traffic can be accessed 24 hours a day, 7 days a week, for as long as your business exists makes SEO an excellent investment – the more "search real estate" you own, the easier it will be for more potential customers to find you online. If, however, your clients can't locate you online with the right search terms, you aren't taking advantage of your online potential, which impacts your prospects both now and in the future.
An SEO strategy with a well-rounded approach is fundamental to virtually any marketing effort.
It's not possible to guarantee the highest-ranking results or the top of the search list, so it's important to keep your eyes open for anyone making these claims.
Daisy Digital knows precisely how to handle each one of your unique SEO needs, and our team of experienced professionals utilise cutting-edge techniques and top-of-the-line search engine algorithms.
We Adopt A
Comprehensive
Strategy
Any SEO project we undertake begins with learning about your company, your website, and the goals you have in mind. Our focus is to ensure that you get the desired results and outcomes you desire. The more you tell us, the better we are able to assist you.
In order to learn more about yourself and your market, it is beneficial to examine the competitors you are up against online. Our team will perform a thorough analysis of your competition, their websites, as well as their performance in order to help guide you towards a sound and structured strategy for your SEO campaign.
Through this process, data is mined from your existing website, your competitors' websites, your planned content, historical keyword reports, your supplied keyword phrases, Google auto-suggest and trends, Google Analytics, Google Webmaster Tools, and Google Adwords. The result of this is a list of targeted keyword phrases that we use to help guide you in choosing the appropriate content strategy for your website.
The process of keyword mapping is the assignment of keywords to content in a website based on the insights discovered in keyword research. Our process of mapping keywords allows us to generate specific recommendations on content that should be added to your website to enhance the relevance of the mapped keywords and improve overall search rankings.
There will be an in-depth technical audit of the website carried out in order to diagnose any existing issues, like website speed or dead links, and make any improvements that will help us to increase the usability, and in turn, the rankings of the website.
In line with the findings from the discovery phase, a robust and detailed strategy will be developed for your business to address all the SEO elements necessary to improve organic listings on search engines (primarily Google).
Investing in SEO is a long-term strategy that requires substantial background research and prep work to be performed before beginning the process of continual, monthly improvement and maintenance of your website's online visibility. The first thing we do is work closely with you to identify your business objectives and understand your customers' needs. Our team also performs a preliminary audit of your website to identify any areas of concern and create a customized strategy to help you achieve your goals. This enables us to define the scope of our work and help you achieve your defined goals.
Regardless of the service that Daisy Digital provides, quality is at the top of our priority list with all of our services. Our effective SEO services will help give your website the best opportunity for success.
To find out more about what Daisy Digital can do for you, please contact us today! We will be happy to organise a free SEO Audit for you!
Contact us today for a tailored digital marketing strategy that will maximise your business's potential.